| | |
| --- | --- |
| Posted by Wipe Me Down on December 2, 2015 at 9:40 PM | |
This is a beautiful automobile.
The 1981 Rolls Royce Silver Spirit pictured below is more than enough vehicle to capture the attention of it's unsuspecting audience. As I posed to have my likeness immortalized while in the presence of this legend, I noticed several curious Richmonders who couldn't seem to break their respective gazes. It could've been the Silver Spirit's stunning lines, or the alluring pose of its takeoff-ready flying lady, or maybe it was the entire ambiance of the antique luxury car framed by the glowing marquee lights of the capital city's historic Carpenter Center that captured the onlooker's eyes. What I'm certain of, is that no one was paying attention to the humble Captain Lo of the Starship Wipe Me Down who graciously restored this classic to it's original showroom shine of yesteryear.
Wipe Me Down!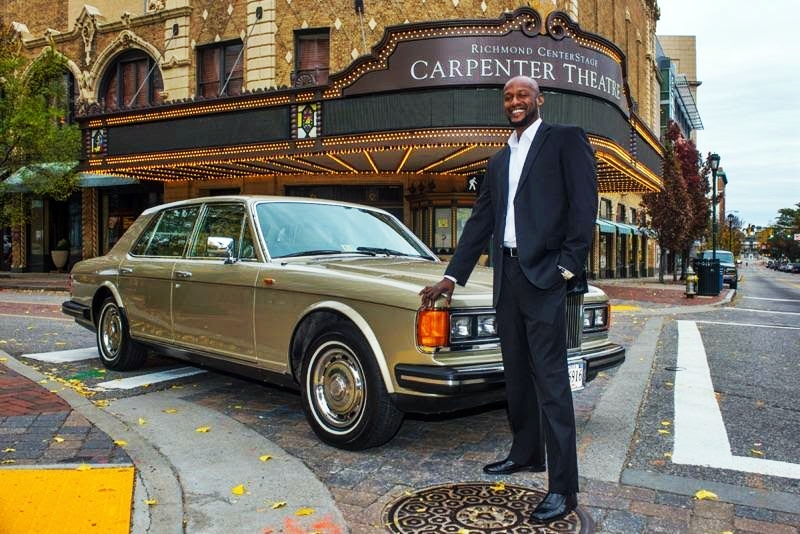 #Detailed #WipeMeDownVA #RollsRoyce #SilverSpirit #WipedDown